This is it. Picking your annual Halloween costume is not a task that should be taken lightly. It not only expresses your personality and sense of humor, but also sets the stage for trick-or-treating or any parties you might attend. Picking the right costume is crucial, and our FIAT models are here to help you make this choice.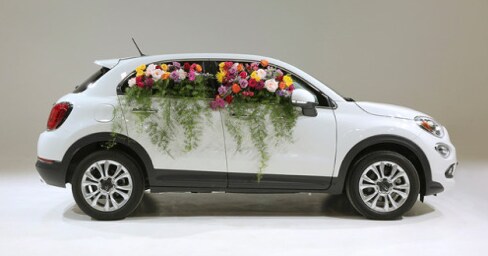 Hippie. Truly embodying the "hippie" costume is more than throwing some flowers in your hair—or in the window in the case of this FIAT—and calling it a day. It means embracing a more carefree, enlightened lifestyle. When you show up looking this relaxed, you'll help everyone else immediately feel at ease and ready to go back for thirds on the candy corn.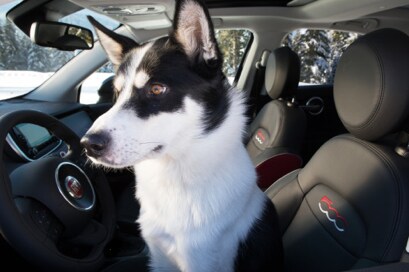 Werewolf. The dog in the FIAT technically isn't a werewolf, but the point still stands—this is a bold costume meant to communicate strength and cleverness. The werewolf is a formidable figure yet a welcomed, familiar sight during any Halloween outing. It's a classic choice appropriate for the occasion.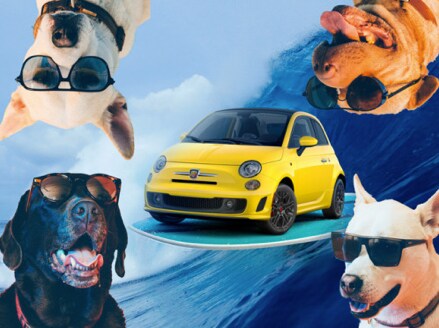 Surfer. Much like the hippie, one must leave the frustration and grumpiness of the day at home once you don the board shorts and surfer shades for this costume. Look how happy the dogs and the yellow FIAT are! They're hanging loose and ready to make an appearance at the Monster Mash.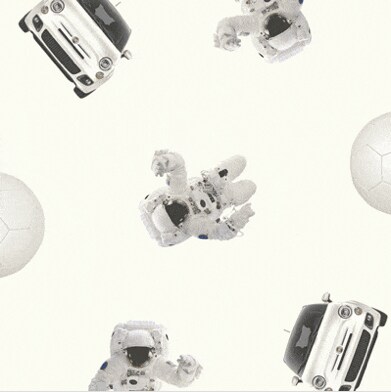 Astronaut. This costume is out-of-this-world, much like the white FIAT accompanying the astronaut. This has been a staple costume for Halloween celebrators of every age long before JFK declared his intention of landing on the moon. Put on the helmet and know that while you are not Neil Armstrong, you will still make a cosmically inspiring impression on your kid's trick-or-treating group.
We hope that this list has been eye-opening and made you think critically about your Halloween costume. Keep in mind that literally everything looks great on a FIAT. After you have your Halloween costume good to go, why not drop by our dealership to check out our inventory? You can preview it online or visit us at 1000 W. Wetmore Road. From all of us at Larry H. Miller Alfa Romeo & FIAT of Tucson, have a spooky and terrific Halloween!