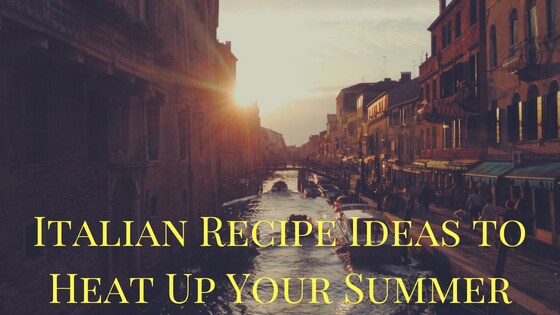 It's another hot day here in Tucson, and there's only one way to properly treat yourself—a fabulous Italian meal. Rather than just classic spaghetti and meatballs, we've found a few recipes that will wow your guests and make you the most popular neighbor on the block. Get out your basil, mozzarella, and best Dean Martin music—let's get cooking!
Begin your evening with one of summer's most famous vegetables: asparagus. Chef Mario Batali recommends grilling it to perfection and then serving it with a scrumptious zabaglione sauce with a sprinkle of black pepper. This recipe for tender asparagus paired with the savory sauce is the perfect way to set the scene for an evening with loved ones.
Make your spaghetti even more Italian! Toss fresh, diced tomatoes in with spaghetti, mozzarella, basil, and olives for a dish that everyone will be talking about for weeks. The freshness of the ingredients plays with your taste buds in a most delightful way. In addition, Food & Wine reports that you can serve this dish either warm or at room temperature.
Do you want to make something for the kids? Put a flavorful twist on American burgers! Make them with Italian sausage rather than ground beef, pairing it with garlicky sautéed spinach instead of lettuce. It's an accessible and familiar dish that's been adapted for a sophisticated palate that your kids will still enjoy.
After an evening of the most succulent pasta and meat dishes, you'll need something sweet to polish your palate. The ever-popular Cooking With Nonna blog has a plethora of sweet summer recipes to try, including Limoncello Panna Cotta, Pesche (Peach Cookies), and—of course—Cannoli. Which dessert will you select for your lucky guests?
Of course, a subtle yet poignant way to compliment an authentic meal is by having a European car to match. Put a FIAT 500 in your driveway and complete your sophisticated European persona this summer. The sleek cars in our inventory are waiting for their test drive! Scroll through our inventory and then stop by our dealership on Wetmore Road to see them in person.